"DOUBLE YELLOW"
A Call for Art for Orangeland Gallery which features or includes the color yellow.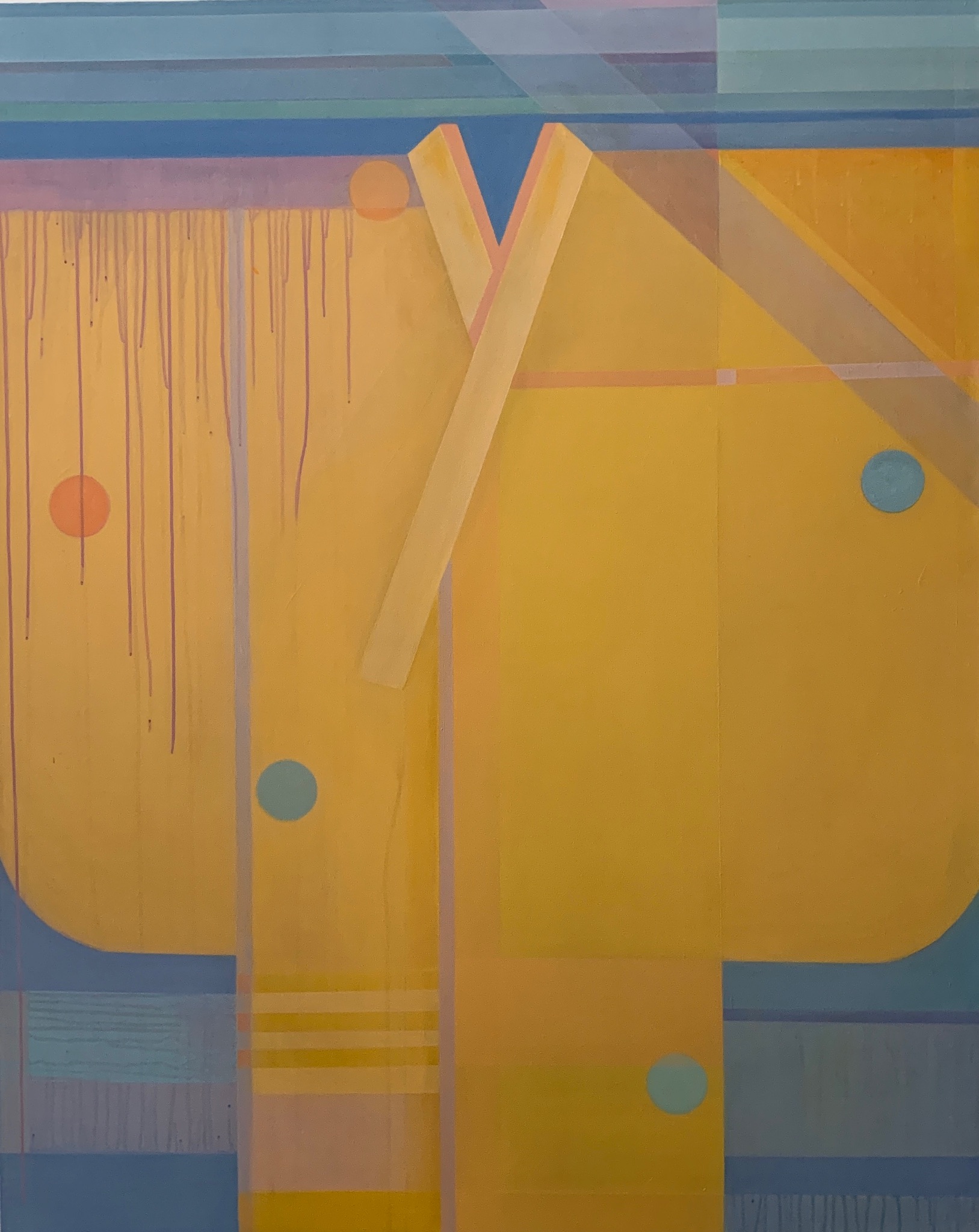 "DOUBLE YELLOW"
SPRING/SUMMER 2019 JURIED SHOW
EXHIBITION DATES: June 15 – July 31, 2019
ARTISTS RECEPTION: June 22, 2019, 4-7 pm
DEADLINE: May 24, 2019
JUROR: Candace Loheed
ENTRY INFORMATION:
All Northern California Artists; All media
(size of works not to exceed 5'0" (60") in any direction)

NUMBER OF ENTRIES:
Maximum of 3 entries per artist

DEADLINE:
May 24, 2019

ENTRY FEES:
$20/ 1 entry
$25/ 2 entries
$30/ 3 entries

ENTER AND PAY VIA PAYPAL* ONLY AT ENTRY THINGY FORM BELOW.
PayPal account not necessary, one time credit card payment allowed.
ABOUT THE JUROR
Candace Loheed, artist, owner, curator, Orangeland Gallery
Based in San Francisco since the early 70's.
Currently Loheed has been curating shows at orangeland gallery exhibiting local, national, and international artists photographers, ceramicists.
Member and show coordinator for Gallery Route One in Point Reyes, 2011-2016.
Formerly ceramic jewelry designer Parrot Pearls and Ruby Z.
Loheed has shown her paintings and jewelry at various venues in San Francisco and Northern California; as well as nationally and internationally in galleries and specialty shops, aquariums, museums including the Smithsonian Renwick, 1975-1997.
ABOUT ORANGELAND GALLERY
A hidden jewel of an art gallery, nestled in the charming and unique "Nob Valley" area between the Nob Hill, Russian Hill and Chinatown neighborhoods of San Francisco. The gallery features contemporary artwork with periodic juried shows of various themes. Orangeland Gallery has evolved into a showcase for local, national, and international artists.
JURYING PROCESS: Jurying will be done from digital images: jpg only 1-2 MB (no larger than 2 MB).
ACCEPTED WORK INFORMATION: Acceptance status notification will be sent by May 31, 2019.
ART CONDITION: Artwork must be clean, framed, wired and ready to hang or place on a base. Paint and any other materials must be dry.
LABELING: Please label each artwork on the back or bottom of the piece with your name, phone #, email address, title of the work, medium, dimensions and price or (nfs).
SALES: orangeland gallery's commission is 45%. Work will be for sale at the price indicated by the artist upon submission of entry, plus tax. Sale of artwork is subject to orangeland gallery's commission until the end of the exhibit.
DROPOFF: Artwork must be hand delivered to orangeland gallery on June 8, 2019, between 11-4 pm. NO EXCEPTIONS.
PICKUP: Artwork must be picked up from orangealand gallery on July 31, 2019, before 5 pm. NO EXCEPTIONS.